Memorial Day Closure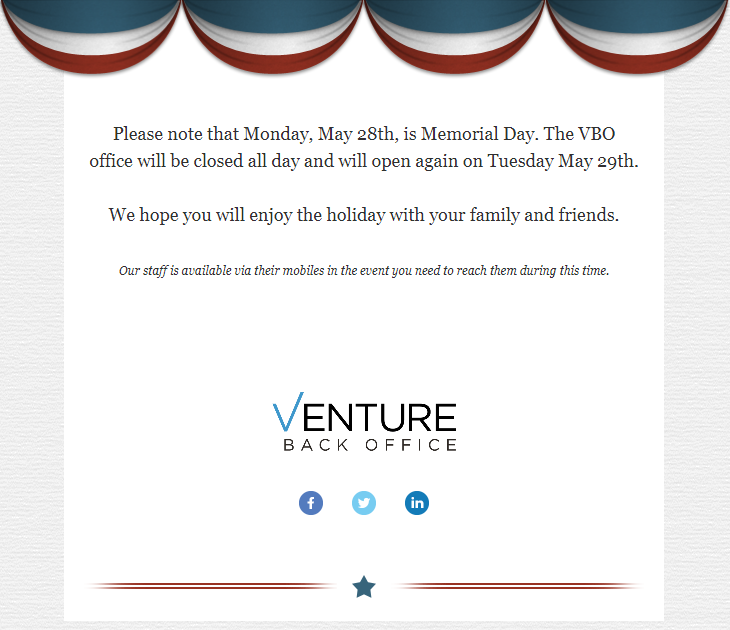 Please note that Monday, May 28th, is Memorial Day. The VBO office will be closed all day and will open again on Tuesday, May 29th.
We hope you will enjoy the holiday with your family and friends.
Our staff is available via their mobiles in the event you need to reach them during this time.